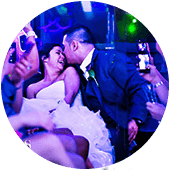 "Our wedding was amazing thanks to vendors like Elite Party Bus. Impeccable service!"
Josie Navarro,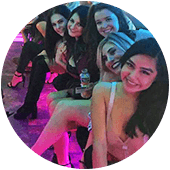 "I rented a party bus for my birthday. The bus was on time, clean, and fully stocked!"
Amanda Lynn,

What type of
Services
do you provide?
Our services range from simple pick-up and drop-offs to hourly rides. We offer tailored packages for special occasions such as weddings, proms, and corporate events.
How many
Guests
can the bus seat?
Party buses seat 30 passengers at max capacity. Mini party buses can seat up to 16 passengers.
When placing a reservation you have to put down a valid credit card with a 20% deposit. For weddings the deposit is 30%.
Each one of our party buses is equipped with a radio that has bluetooth and auxiliary support. We do not provide the auxiliary cord.
Can I bring my own
Alcohol
?
You may bring your own alcohol given that you are over 21 years of age. We reserve the right to ID you. Minors sneaking in drinks will not be tolerated and the trip will be terminated with no refund.
Can I leave my
Belongings
in the vehicle?
You may only leave your belongings during hourly service. We are not responsible for your possessions, so please refrain from leaving anything of value on the bus.

PROFESSIONAL DRIVERS

NEW
VEHICLES

AIR CONDITIONING

WEDDING SERVICE
Not sure what type of service you will need?
Discover our packages and service ideas!
AS SEEN ON